Here at The Spraying Company, our teams are able to help with a wide range of projects throughout London and the Home Counties.
Just a few of the additional services we offer include:
Fascia and Soffit Spraying
Curtain Wall Re-Coating
Retail Unit & High Rise Building Spraying
Lift Door Spraying
High Rise Building Spraying
Tower Birge Spraying
Floor Coating
Bridge Spraying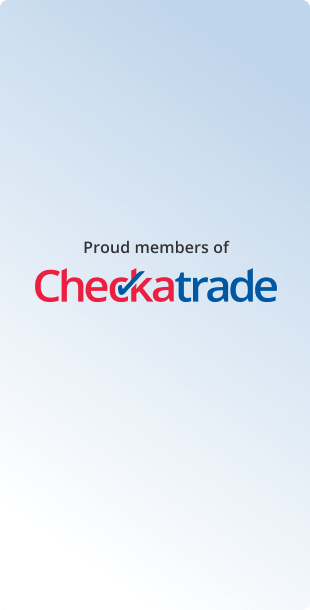 Fascia and Soffit Spraying
A soffit and fascias are the visible surface found underneath an overhanging structure such as an arch, staircase, balcony, cornice or beam, but it is commonly associated with ceilings. Ceiling soffit painting, either separately or along with ceiling spraying, can improve any commercial interior and is an easy process if carried out by professionals.
Curtain walling
Curtain wall re-coating is an option to revive tired installations or just change the colour to something more modern. Curtain walling is a non-structural outer wall that is often attached to office blocks. It is usually composed of an aluminium frame which is filled in with panels such as glass to let in light as well as aiming to look aesthetically pleasing. A new finish on the metal framework of curtain walling will improve how the building exterior looks which will reflect on the whole organisation in a positive way. People first notice the exterior of a commercial building when they are passing it and if a façade makes a positive impact, customers or clients are much more likely to frequent the business. Refurbishing curtain walling will also preserve the metalwork which in turn will protect the structure and increase the longevity of the property.
Retail Units
We are experts in retail unit spraying and offer a range of solutions for the onsite spraying of aluminium framework to shopfront, windows, doors, shutters and curtain walling. Whether it is a retail unit shopfront or office windows, or complete units, the use of our professional quality spray paints offer a durable solution for internal and external locations. These coatings are extremely fast drying and have a look and feel similar to a factory applied powder coated finish. with our shopfront spraying process we can make your shopfront look refreshingly new again.
Lift Door Spraying
Commercial and retail property owners are constantly facing dents, scuffs, scratches, stains and other cosmetic damage to lift doors. Ceilcote have a solution to this problem by offering onsite lift door spraying.Ceilcote will attend site and carry out the lift door spraying in-situ. Our teams operate throughout the UK. Working at night or the weekend, a set of lift doors can be resprayed ready for use the next morning.Ceilcote operatives encapsulate the work area with polythene sheeting then carefully mask button consoles and trims that do not require spraying. Scratches and existing imperfections are filled with epoxy body filler. The substrate is then mechanically abraded and finished off by hand with a fine grit sandpaper.A primer paint is then applied using the Ceilcote electrostatic spraying process, followed by two topcoats in the colour of your choosing. The site is then de-masked and tidied ready for lift operation the next day.
Floor Coating
We have a number of commercial floor spraying and respraying services available, whether an entire warehouse is needed or just a simple walkway, our team of professional industrial floor spray painters are able to help and provide full non-slip safety floor coatings, keeping you and your employees safe at all times.We encourage businesses to maintain buildings regularly, whether that be their floor, guttering systems or steel coatings. We offer a number of products that help protect against numerous hazards, the most popular being chemical spills. We are also able to provide waterproof and non-slip floor coatings to prevent accidents from occurring, all of which are available is a variety of colours that are able to be completely colour matched if required.The floor paints we use during the floor spraying process are solvent free, chemical resistant, non-slip and high performance. Minimising the chances of future deterioration, saving you money on maintenance each year.
You can check out our Services page for details on all of the on site spraying services we offer.