Here at The Spraying Company, our teams are able to help with a wide range of bespoke respraying projects throughout London and the Home Counties.
There are a number of bespoke projects around the home that we undertake to help you transform your home for less. Whether you're looking to update those tired radiators, get the perfect finish to that new staircase or simply breathe new life into those aluminium windows and doors, we can help!
Radiator Finishing and Spraying
Any radiator can be given a new lease of life with a full on site respray. Our friendly team of resprayers will undertake the whole project from removal to refit so you don't have to worry about a thing. Our respraying services ensure your radiators are finished to the highest standard with a finish to match any home improvement project. You won't experience any chipping, flaking or discolouration over the years as with our specialist heat resistant paints.
Custom Internal Spraying
Our spray painting takes us across London and the surrounding counties. So whether you're looking for a new front door respray in Windsor, or new life in those front and rear windows in Romford, we are here to help.
There's nothing more important to us at The Spraying Company than ensuring your home stays spotless throughout any of our projects. Our teams will clear any site area to be painted and thoroughly tape and mask any surrounding areas of your home.
Once we have fully prepared for painting, it's time to utilise our airless spraying technology. Airless spray guns use a pressurised application to ensure an even finish on any surface and durability that we guarantee for 10 years.
Just a few of the bespoke spraying services we offer include:
Internal Window & Door Spraying
Radiator Finishing & Respraying
Staircase Spraying & Finishing
Fascia and Soffit Spraying
Curtain Wall Re-Coating
Retail Unit & High Rise Building Spraying
Lift Door Spraying
High Rise Building Spraying
Tower Birge Spraying
Floor Coating
Bridge Spraying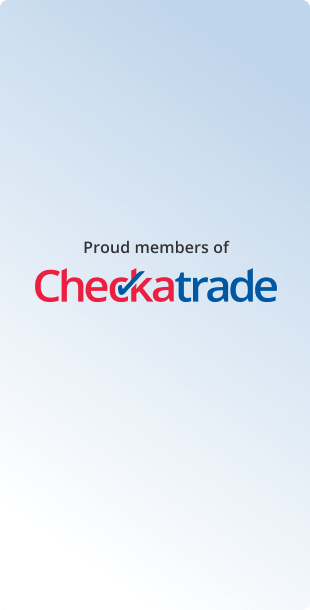 Fascia and Soffit Spraying
A soffit and fascias are the visible surface found underneath an overhanging structure such as an arch, staircase, balcony, cornice or beam, but it is commonly associated with ceilings.
Ceiling soffit painting, either separately or along with ceiling spraying, can improve any commercial interior and is an easy process if carried out by professionals.
Curtain walling
Curtain wall re-coating is an option to revive tired installations or just change the colour to something more modern. Curtain walling is a non-structural outer wall that is often attached to office blocks.
It is usually composed of an aluminium frame which is filled in with panels such as glass to let in light as well as aiming to look aesthetically pleasing. A new finish on the metal framework of curtain walling will improve how the building exterior looks which will reflect on the whole organisation in a positive way.
People first notice the exterior of a commercial building when they are passing it and if a façade makes a positive impact, customers or clients are much more likely to frequent the business. Refurbishing curtain walling will also preserve the metalwork which in turn will protect the structure and increase the longevity of the property.
Retail Units
We are experts in retail unit spraying and offer a range of solutions for the onsite spraying of aluminium framework to shopfront, windows, doors, shutters and curtain walling. Whether it is a retail unit shopfront or office windows, or complete units, the use of our professional quality spray paints offer a durable solution for internal and external locations.
These coatings are extremely fast drying and have a look and feel similar to a factory applied powder coated finish. with our shopfront spraying process we can make your shopfront look refreshingly new again.
You can check out our Services page for details on all of the on site spraying services we offer.