Are you looking to totally transform and protect the outside of your home?
You can restore those aged renders with the full range of exterior rendering services from The Spraying Company.
At The Spraying Company, we are specialists in exterior rendering application and maintenance. We offer the latest in cost-effective rendering, completed to the highest standards, and can transform your home for an affordable price. We operate throughout London and the Home Counties.

We have built an excellent reputation for our range of exterior rendering services, providing friendly, comprehensive services that surpasses expectations. All of our team are professionals and will work to your specific requirements with a fantastic attention to detail. [spacer][cherry_parallax image="spray-render-home-.jpg" speed="normal" invert="false"][row][span12][lazy_load_box effect="slideup" speed="800″ delay="300″][service_box title= subtitle="Are you Looking to completely renovate the exterior of your property?" icon="no" text="Do High Costs Stop You?" btn_text="Request A Free Quote Match" btn_link="/beat-my-quote/"btn_size="normal" target="_self" custom_class="sv_box_all_title1″][/lazy_load_box][/span12][/row][/cherry_parallax]


What Is Exterior Rendering?
Exterior rendering is the process of applying cement or silicone mixture to external walls and facades to protect brickwork from the outside elements. It is typically applied like traditional plastering, but new technologies like spray rendering can be used for faster application.
The outside of your home is constantly subject to the weathering and erosion. Most homes will have some sort of external covering or 'faced' exterior, even if it is just a glaze applied to your bricks during manufacturing. This treatment almost always leaves your home at risk from the outside elements and permanent damage.
Rendering is a simple, long lasting solution to protecting your home for years and decades to come.
K Rend
One of our most popular rendering services uses K Rend render, the UK's biggest selling brand of silicone coloured render. Silicone render is hydrophobic (self cleaning) which makes it one of the most easy to manage and flexible renders on the market today.
This cement based render has silicone added to it to repel water from any surface it is applied to, but still allows moisture and vapour to exit the underlying layers of the exterior. This unique composition means, it is able to be applied in thinner coats, saving money on excessive material costs.
K Rend avoids problems seen with traditional rendering such as shrinkage and hallowing from sand and cement mixes. Once applied, there is no upkeep required and your finish will still be looking new after many years.
Monocouche Rendering
Monocouche rendering uses the French word for 'one coat', monocouche, to refer to the fact that the rendering is complete after one application.
Monocouche rendering is based on many years of development and hands-on practice in the production and application of single product renders.
This type of single coat, or 'monocouche', application is perfect for a wide range of properties. If you are considering rendering to add kerb appeal, make it more valuable or reduce the need for maintenance, then monocouche rendering should certainly be considered. It will save time and achieve a better result.
Arrange a free survey if you would like to know more about the costs and processes involved for your specific property.
Spray Rendering
Spray rendering is a simple, single-stage process using machine application that can save time when compared to traditional rendering.
Homeowners using spray render is a growing trend in the UK. It is the modern way to apply rendering to a property and guarantees a quality finish that will last. All whilst causing minimal disruption to your home.
Spray rendering is suitable for most exterior types and can be used on domestic, commercial and industrial projects.
The render is coloured so once applied, that's it! Your exterior will not need to be repainted every few years and the overall result will last longer.
Key Benefits of Rendering
A wide range of colours to choose from

High quality finish

Quick to apply

Cost effective

Long lasting

Provides damp proofing

Improves insulation

Operating throughout London and the Home Counties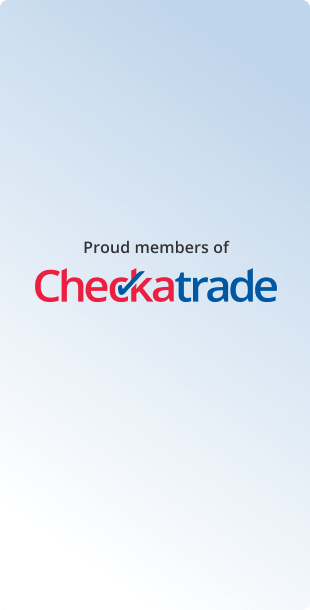 WHY CHOOSE THE SPRAYING COMPANY?
Using the latest machinery and highest quality products, we can promise a fast turnaround and a premium end product.
With a weatherproof surface, we can be certain your home will look its best for a prolonged period that will not require maintenance.
Our skilled employees are CSCS Certified and have all appropriate trade qualifications.
We operate throughout London and the home counties.
All completed projects are guaranteed for up to 25 years so you can enjoy peace of mind.
K rend, monocouche or spray rendering are perfect for a wide range of properties. If you are considering rendering to add kerb appeal to your home, make it more valuable or reduce the need for maintenance, arrange a free survey to know more about the costs and processes involved for your specific property.