Are you looking to provide the perfect finish to your home design project?
We provide spray painting services for domestic projects, trade work and bespoke designs with our our air-flow controlled and temperature spray painting shop in Windsor.
At The Spraying Company, we are experts in using high quality paints and the latest application technologies to provide the perfect finish to a range of wood, MDF, aluminium, metal joinery and glass.
Our professional team of sprayers can completely transform a range of items including: kitchen units, internal and external doors, chairs, tables, wardrobes, wicker items, garden furniture, picture and mirror frames, plant pots, shelving, book cases, bed frames, coffee tables, desks, sideboards, radiators and more, whether for your living room, bathroom, bedroom or kitchen.
MDF spray painting
Our MDF spraying service is perfect for commercial and domestic projects throughout London and the Home Counties. We work with a variety of trade and commercial clients across a range of projects, including; paneling, desks, wardrobes, shelving and much more.
Achieving a perfect paint finish is very difficult with MDF - preparing, shaping, sanding, routing and cutting can can leave surfaces porous and flawed regardless of the application method. Our team of professional painters have extensive experience with MDF, which means you can have confidence working with The Spraying Company.
We undertake an extensive preparation process with every project and use multiple coats of high quality primers and follow up all priming with a final coat that highlights the smallest defects or deficiencies before applying any finish of your choice - be it matt, satin or high gloss, we've got you covered.
Kitchen spray painting
We can totally transform and refurbish your kitchen with our professional spray painting or hand rolled painting services. We're able to restore your existing kitchen doors, plinths, drawers and all other kitchen parts so you don't have to replace them.
As with all our offsite spraying services, we take care of everything for you so you don't have to worry. Our friendly team will remove everything for you and transport them to our shop for spraying. Once they're finished and looking better than new, we'll also drop them right back to you.
Our durable coating finishes and careful preparation produce a flawless and lasting finish so you can enjoy peace of mind with our kitchen spraying services. We'll strip back layers of ground in fats and grease, apply quality primers and create a finish that's better than new.
Furniture Spray Painting
There are a number of bespoke projects around the home that we undertake to help you transform your home for less. Whether you're looking to update those tired radiators, get the perfect finish to that new cabinet or simply breathe new life into those old favourites, we can help!
Any furniture can be given a new lease of life with a full respray. Our friendly team will undertake the whole project from removal to refit so you don't have to worry about a thing. Our respraying services ensure your chair, radiator, cabinet, coffee table or unit is completed to the highest standard with a finish to match.
A Wide Range of Colours
The options are almost limitless when deciding on a colour finish for your project. We use industry leading colour ranges from RAL colour aerosols, British Standard spray paints, Pantone colour spray paint and can colour match other household names such as Dulux, Farrow & Ball and Valspar.
We can even custom mix colours to suit you and use automotive urethane paints to create unique finishes, including pearlescent and metallic effect. Whatever colour you choose, our team of specialists will use the care and attention to make sure your spray painted finish is perfect.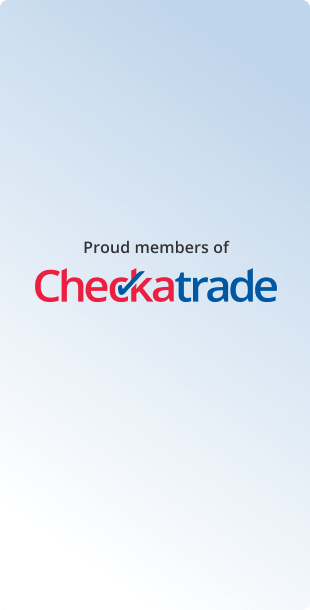 WHY CHOOSE THE SPRAYING COMPANY?
All of our work and paints are guaranteed for 10 years. Choose from virtually any colour you can dream of. We'll cover removal to refit so you don't have to worry about a thing. We provide a durable and smooth finish on all surfaces including; wood, MDF, aluminium, metal joinery and glass.